SAARC: Towards Exploring Idea Of 'South Asian-Ness' And Regional Consciousness – Analysis
The grammar of regionalization of equitable development demands a continuum of cooperation and co-existence that subsumes the horizontal hiatus and vertical vagaries of geo-strategic and lego-political nature which establish peace, progress and prosperity in this part of the world. The most important challenge for SAARC lies in moving from the gamut of ideas to the executable roadmap in realizing the vision of the grouping while maintaining an unprecedented regional momentum in commensurate with the changing scenario.
This regional momentum must be spontaneous spurt paving the way of the peoples to be capable enough to harness the full potential of the South Asian region and to join the worldwide quest for economic growth and optimum development. However, SAARC should clinch its own rightful place among the comity of nations with its South Asian-ness and regional consciousness approach that aspires to emulate the national standards, accountability, transparency-oriented policies reflected in the collectivity of state action.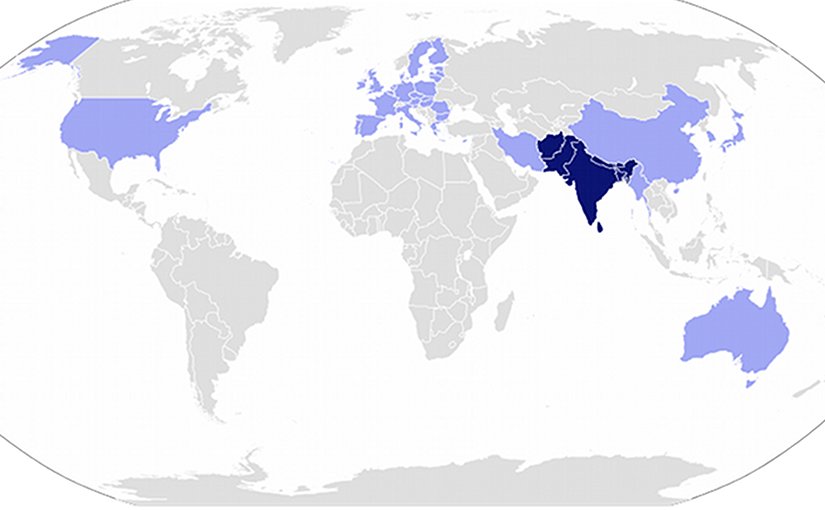 Suarez and Vattel—the prominent protagonists of international law—propounded their understanding of normativity of societal and organizational architecture founded upon the premise i.e. unity in diversity. The Vattelian paradigm of worldview advocated and articulated that the international, inter-state or inter-governmental systems are made of individual states. An individual state constituted single geo-political entity which was independent and sovereign identity. Therefore, sovereign nation-states were capable of making federations and autocracies and in order to establish a federal republic, sovereign states make unity for permanent confederations while maintaining their autonomy but having regard to common policies and obligations agreed upon under such arrangements.
However, Vattel pragmatically argued that sovereign states confronted with insurmountable impediments in establishing viable and vibrant international and regional cooperation within the gamut of international law. Whereas it has been made possible by the few federal states who got along with nascent organization to create confederation in other parts of the world with separation of powers through autonomy module and that makes a prima facie case for drafting SAARC into a Commonwealth of Sovereign States (CSS) reflecting and envisioning common will and common agenda.
Therefore, the time of making euphemistic averments by the SAARC leaderships under a simmering cauldron of mutual distrust and divagation has gone rather an era of promising political commitment and deeper multi-dimensional engagement on the part of the all member states has dawned and destined. A plausible and pragmatic new normative framework and functional performativity consistent with regional realities and institutional imperatives in a cooperative culture of South Asian-ness and Regional Consciousness is needed to make the SAARC workable, responsive and efficacious at regional and trans-regional boundaries.
Education And Sustainability Key
The idea of South Asian-ness and Regional Consciousness in the SAARC at its crescendo has recently been approbated by successfully establishing the South Asian University in New Delhi in terms of international comparability and compatibility that has been proving a resounding success since its inception in 2010 whereunder a new generation of academicians, democrats, economists, politicians, lawyers, judges, social scientists, technocrats is destined to emerge with South Asian vision and values.
Poised at the threshold of the twenty first century, comity of nations recognized in the Millennium Declaration the significance of achieving progress on the compendium of sustainable development where under economic growth; social development and environmental protection have been integrated as common goal of the international fraternity to free the entire humanity from every kind of want and misery by making Right to Development a reality for present and posterity.
The blueprint envisaged in the UN Declaration identified a set of quantified and monitorable goals, called the Millennium Development Goals (MDGs) with the new set of UN Global Goals (17 Goals). These goals have got special importance to South Asia and same to be achieved within the stipulated time frame. Whereas, the propensity of development and potentiality of each developing country and a region is inevitably propelled by the conducive circumstances and enabling environment for mobilizing the required resources generally made available through aid, investment, trade, debt moratorium, transfer of technology, technical know-how, reciprocal training programmes and global economic management premised on the approbation that without durable peace and good governance in South Asia, the MDGs and UN Global Goals part thereof shall remain a distant dream. The Constitutionalization of values like peace, stability, democracy and development are inclusive and mutually reinforcing and must, therefore, be pursued collectively by the SAARC countries.
The South Asian agenda of macro-economic stability (MES), market access capacity (MAC), debt relief, capital flows inter-alia fair and just treatment by international financial and monetary institutions and non-banking financial agencies are of immense importance to the capacity-building as the principal mechanism of poverty eradication and sustainable development.
Moreover, the South Asia is a powerful pool of natural and human resources, technological expertise and educational avenues. But there is not sufficient space to harness this collectivity of resources and to bank upon multi-dimensional propensities and potentialities through regional cooperation wedded with reciprocal benefits. This is what SAARC countries require to pursue as a general principle of regional economic cooperation by identifying the common potential areas.
Therefore, there is a need to consider proactively institutionalizing a borderless South Asia by establishing having duly been debated multiple institutions of regional utility such as South Asia Development Bank in addition to SAFTA to serve as a catalyst in the socio-economic and services sector development of the region as India and Pakistan are not the most important markets vis-à-vis each other, South Asian Treaty Organization (SATO) for common defense, South Asian Energy Generation and Distribution Authority for making Right to Energy a reality as a human right that require awareness, attention and associated action to facilitate oil and gas pipelines and other energy resources with access to international markets should be pursued in commensurate with the region's interests deviant to succumbing to external pressures. On the people to people interaction and integration the lasting arrangements such as:
South Asian Convention on Fundamental Rights,
South Asian Convention on Protection and Promotion of Cultural Expressions,
South Asian Convention on the Prevention, Punishment and Eradication of Violence against Women,
South Asian Convention Against Caste and Racial Discrimination,
South Asian Convention on Forced Disappearances of Persons,
South Asian Convention on the Elimination of All forms of Discrimination Against Persons with Disabilities,
South Asian Convention on the Prevention of Torture and Inhuman or Degrading Treatment or Punishment,
South Asian Convention on the Protection of Refugees, Stateless and Internally Displaced Persons,
South Asian Convention on the Protection of National Minorities,
South Asian Convention on the Protection and Preservation of Regional or Minority Languages,
South Asian Convention Concerning Indigenous and Tribal Peoples,
South Asian Convention on the Participation of Foreigners in Public Life at Local Level,
South Asian Convention against Children's Sexual Exploitation and Abuse and Exercise of Children's Rights,
South Asian Convention on the Action against Trafficking in Human Beings,
South Asian Convention on Nationality and Citizenship,
South Asian Convention on Access to Official Documents and South Asian Convention on the Protection, Promotion and Preservation of Democracy, Good Governance, Secularism and Institutional Accountability as the SAARC has become a collective project for a common destiny.
Whereas in the fields of environment, labour, oceanic exploration and technology many more acceptable arrangements are required to institutionalize the SAARC vision in 21st century depending on their feasibility and mutuality in addition to other priority areas including enhanced engagement of non-governmental stakeholders and NGOs, civil society institutions and individuals and the private sector in accomplishing SAARC goals and objectives will not only help bridge the psychological divide, created by governmental policies and propaganda, between the peoples of the region but will also give an added impetus to the process of regional cooperation.
PPP model of development should be encouraged in the regional cooperation projects and measures be taken to promote mutually beneficial joint ventures in the region. However, freedom of movement including right to leave and right to return should be allowed for more people to people contacts across the SAARC borders and the visa regime in South Asia must be more flexible and open. Besides simplifying and facilitating travel within the region, national governments must also promote and patronize business and cultural exchanges, and cooperative linkages among educational institutions in the region to build on our common civilizational assets, historical heritage, cultural affluence and mutuality of values, vision and vitality.
The present information revolution comes with ample opportunities for cross-border public connectivity and if it is propelled with increased people-to-people contacts under the majesty of SAARC, it can make a discernible difference in decimating the origins of precarity, distrust, suspicion and hatred embedded in the psychological frameworks of the South Asian Nations which ensue bilateral brawls, cross-border terrorism, proxy war, mutual distrust and volatile stability in the region. Thus, SAARC may not be equated with the success of EU (Brexit as an aberration) or African Union or ASEAN as each region has got its own distinction, importance, and peculiarities and same applies to South Asia. But SAARC bestow upon a historical opportunity for our national leaderships, policy-makers, and civil societies to meet, move and create a Commonwealth of Sovereign States (CSS) of SAARC with its own Grand Regional Constitution reflecting therein democracy of multiculturalism, rule of law of institutionalism and human rights of liberalism of unmatchable, indomitable and unprecedented orientation for the posterity.
About the author:
*Dr. Nafees Ahmad, LL.M, Ph. D, Assistant Professor, Faculty of Legal Studies-South Asian University-New Delhi [An International University established by the SAARC Nations]. Dr. Nafees Ahmad is an Indian national who holds a Doctorate (Ph.D.) in International Refugee Law and Human Rights wherein he concentrated on International Forced Migrations, Climate Change Refugees & Human Displacement Refugee, Policy, Asylum, Durable Solutions and Extradition Issus. He conducted research on Internally Displaced Persons (IDPs) from Jammu & Kashmir and North-East Region in India and has worked with several research scholars from US, UK and India and consulted with several research institutions and NGO's in the area of human displacement and forced migration. He has introduced a new Program called Comparative Constitutional Law of SAARC Nations for LLM along with International Human Rights, International Humanitarian Law and International Refugee Law. He has been serving since 2010 as Senior Visiting Faculty to World Learning (WL)-India under the India-Health and Human Rights Program organized by the World Learning, 1 Kipling Road, Brattleboro VT-05302, USA for Fall & Spring Semesters Batches of US Students by its School for International Training (SIT Study Abroad) in New Delhi-INDIA [email protected], [email protected]