Indonesia Condemns Armenian Brutality Against Azerbaijani Civilians – OpEd
Several activists and civil society groups in Indonesia, home to the world's biggest Muslim population, have condemned the recent brutal actions of Armenian troops against Azerbaijani Muslims.
On July 4, Armenian troops attacked the Azerbaijani village of Alkhanli with mortars and grenades. As a result of this attack, two-year-old Zahra Galiyeva and her 50-year-old grandmother Sahiba Guliyeva were killed and many other villagers suffered serious injuries.
"We condemn the killing of two unarmed civilians in Azerbaijan by Armenian troops. It's a serious crime. The perpetrators, whoever they may be, must be brought to justice," Indonesia's National Human Rights Commission chairman Nur Kholis said recently.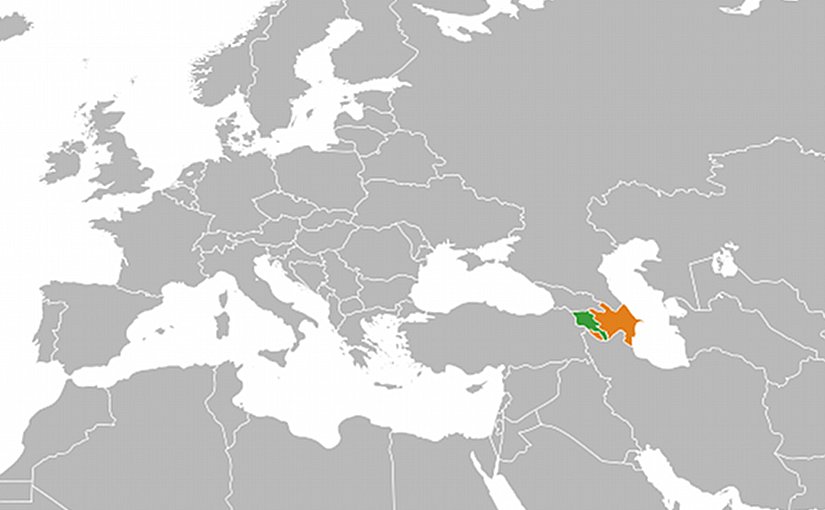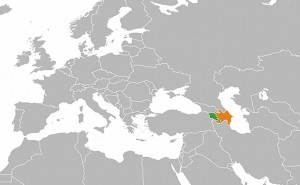 According to Nur Kholis, who visited Azerbaijan in 2015 to meet hundreds of refugees from Nagorno-Karabakh, the Azerbaijani police must file a case against Armenian soldiers and collect evidence. Even Armenia, as a responsible state, has a moral obligation to investigate and prosecute the errant soldiers.
Nagorno-Karabakh, an Azerbaijani territory, is presently occupied by Armenian troops. The United Nations Security Council and several other international organizations have condemned the Armenian aggression and called for the immediate withdrawal of Armenian troops from Nagorno-Karabakh.
Armenia admitted that its troops did attack Alkanli village on July 4 and regretted the deaths.
Nur Kholis said that Azerbaijan must take this case to the international courts.
Echoing a similar view, Indonesian National Youth Council (KNPI) leader Tan Taufiq Lubis said the international community must respond immediately to stop the killing of civilians by Armenian troops in Azerbaijan.
"We severely condemn the uncivilized action of Armenian troops. It is a barbaric act committed by an armed group against women and children. It is a serious human rights violation, which must be condemned by the international community," Taufiq, who is also the leader of Indonesian chapter of the Organization of Islamic Cooperation's (OIC) youth wing, said.
While expressing her sympathy to the families of victims, a university student in Jakarta also called for strong action against Armenia.
"Killing women and children using mortars and grenades is a criminal act. The United Nations must treat Armenia on a par with North Korea by imposing severe sanctions. I express my sympathies to the families of the victims," Sandra Utari, an Indonesian university student who follows the news on Nagorno-Karabakh refugees regularly, said.
Another activist also slammed the Armenian action and called for urgent action to stop the killings.
"We condemn the terror acts of Armenian troops against innocent civilians in Azerbaijan in the strongest terms. We ask the Indonesian government to show its stance against terrorist acts by Armenia, and the international community, including the United Nations, must bring the killers to justice," Indonesia's national coordinator for the global campaign Justice for Khojaly, Choirun Nisa Fujiati, said in Jakarta.
"The people of Azerbaijan, especially people from the Nagorno-Karabakh region, have suffered a lot for a long time. Many of them lost loved ones, their land and homes during the war in the 1990s. Their suffering must end."
Azerbaijan, an oil-rich country in the southern Caucasus, has been trying to reclaim Nagorno-Karabakh and its other territories from Armenia through peaceful negotiations for more than two decades. But there has been no progress so far, instead there have been numerous cease-fire violations and daily skirmishes between the troops of Azerbaijan and Armenia.
On July 24, Azerbaijan's Defense Ministry announced that there had been 155 cease-fire violations by Armenian troops in one day along the border between Azerbaijan and Armenia.
Indonesia, a leading member of the OIC, and which has condemned the Armenian aggression against Azerbaijan at both the UN and the OIC, strongly supports the sovereignty and territorial integrity of Azerbaijan. It calls on both Armenia and Azerbaijan to resolve the Nagorno-Karabakh conflict through peaceful negotiations.
Azerbaijan, a moderate Muslim-majority nation, is a major supplier of oil to Indonesia. Relations between Indonesia and Azerbaijan have been growing at a rapid pace in recent years through the expansion of cooperation in many fields.